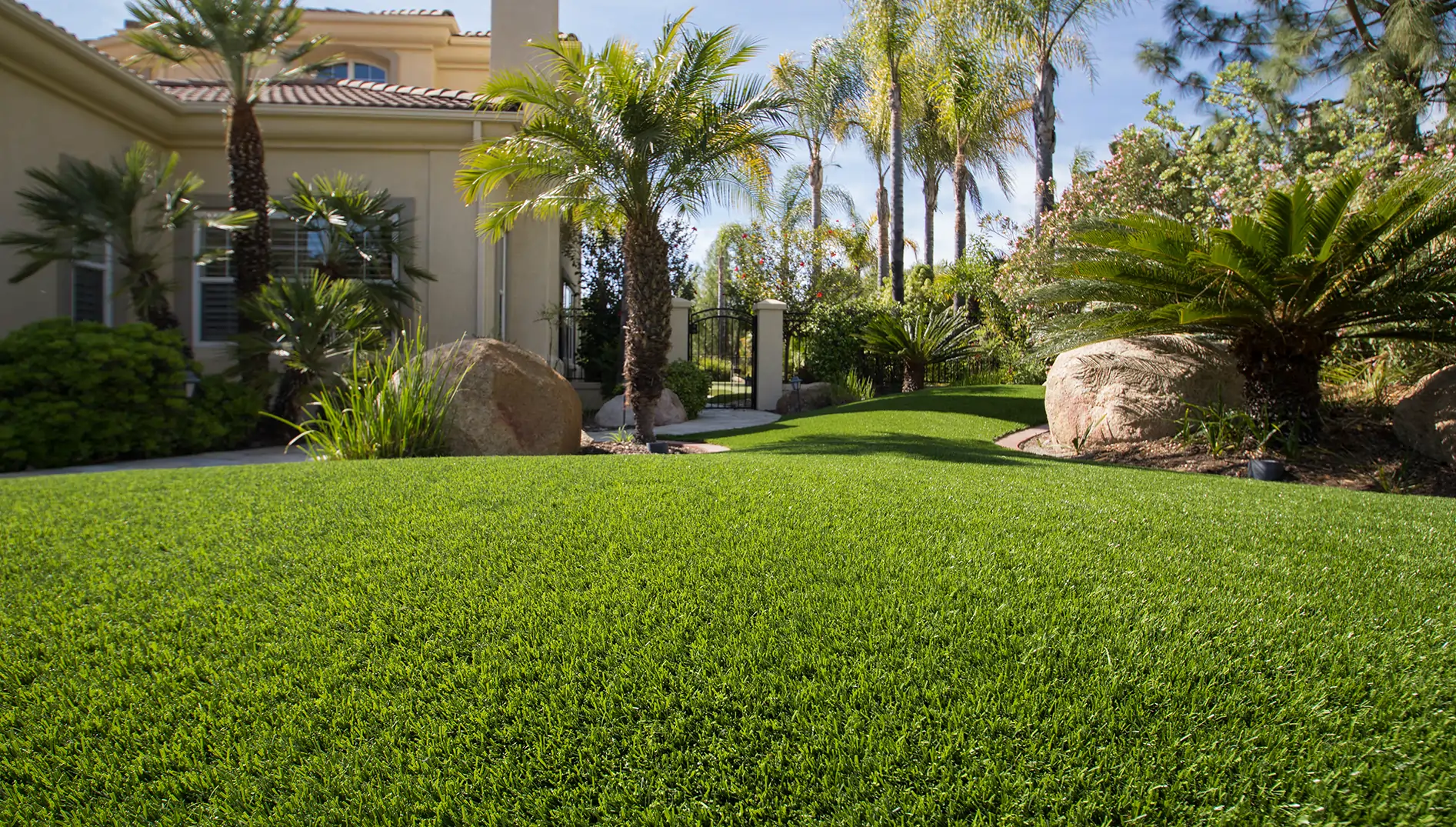 Orlando artificial grass is changing landscapes for the better. SYNLawn is making it easy for homeowners to achieve the luxury lawn they have been dreaming of since the moment they moved in. For more than 20 years, we have led our industry with groundbreaking innovations, eco-friendly materials, and long-lasting grass alternatives. We have instilled more than 50 years of research and development into our synthetic grass to ensure that Orlando artificial turf accommodates a comprehensive list of applications and is safe for everyone to enjoy.
Artificial Grass Installation in Orlando, FL
At SYNLawn, we understand that our synthetic grass is only as good as its installation. While it may be true that we offer the most realistic and highest-quality artificial grass Orlando has to offer, we know that it will not look that way if we don't take the time to install it the right way the first time. Our highly skilled installers have been trained to smooth the surfaces that we will be utilizing to ensure that there is no debris trapped beneath. Next, we carefully lay each panel of artificial turf in the same direction to further its realism and prevent unsightly seams from breaking the illusion of real grass. Finally, we only utilize the highest-quality materials and commercially approved adhesives that will aid in the longevity of your installation.
Backyard Orlando, FL Pet Turf Systems
Only SYNLawn can provide you with the safest and cleanest solution to pet grass. This is because our pet grass is made with our exclusive Super Yarn™ technology, which includes the highly effective Sanitized® antimicrobial. Sanitized® eliminates up to 99% of bacteria and prevents mold, algae, fleas, and ticks from making your pet a home. In addition, our pet turf utilizes the EnviroLoc+™ backing system, which will not allow your pets to dig through your lawn into your soil. Further, the Envirofill® infill will keep your lawn smelling fresh as it controls odors caused by ammonia in pet waste.


SYNLawn® Golf Turf and Putting Greens in Orlando, FL
Do you dream of being able to practice your golf game from the comfort of your home? Bring home the PGA-caliber performance provided by Orlando putting green turf today. Our golf greens are designed in partnership with ex-NASA physicist and professional golf coach Dave Pelz to ensure that our golf turf replicates the appearance of real grass as closely as possible. SYNLawn golf greens can only be installed by those who are GreenMaster™ certified and undergo regular training to keep their skills sharp. Additionally, you're able to completely personalize our made-to-order putting green. To boost your difficulty, we provide customization choices, including sand traps, slopes, LED cup lights, and a variety of golf turf alternatives for the fringe, fairway, and rough areas.
The Safest and Cleanest Orlando Playground Grass
Kids can play on a cleaner and safer surface thanks to the engineering behind Orlando playground grass. You can be confident that playground safety will always come first for our playground surfaces, starting with the design phase, and lasting long after a playground installation is finished. The superb antibacterial characteristics, improved durability, realistic look, soft and non-abrasive fibers, greater drainage, and other advantages of SYNLawn Orlando playground turf set it apart from other options.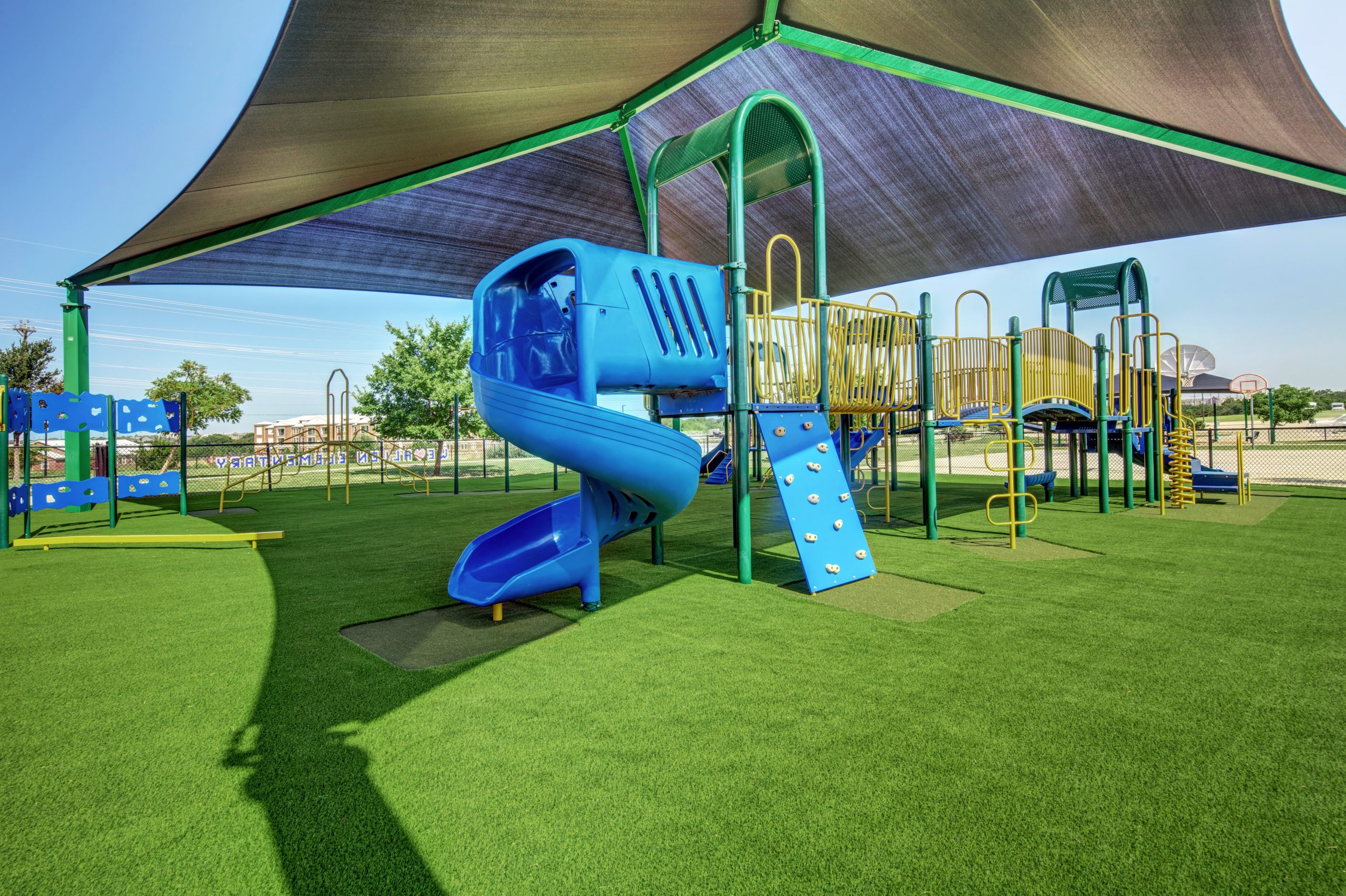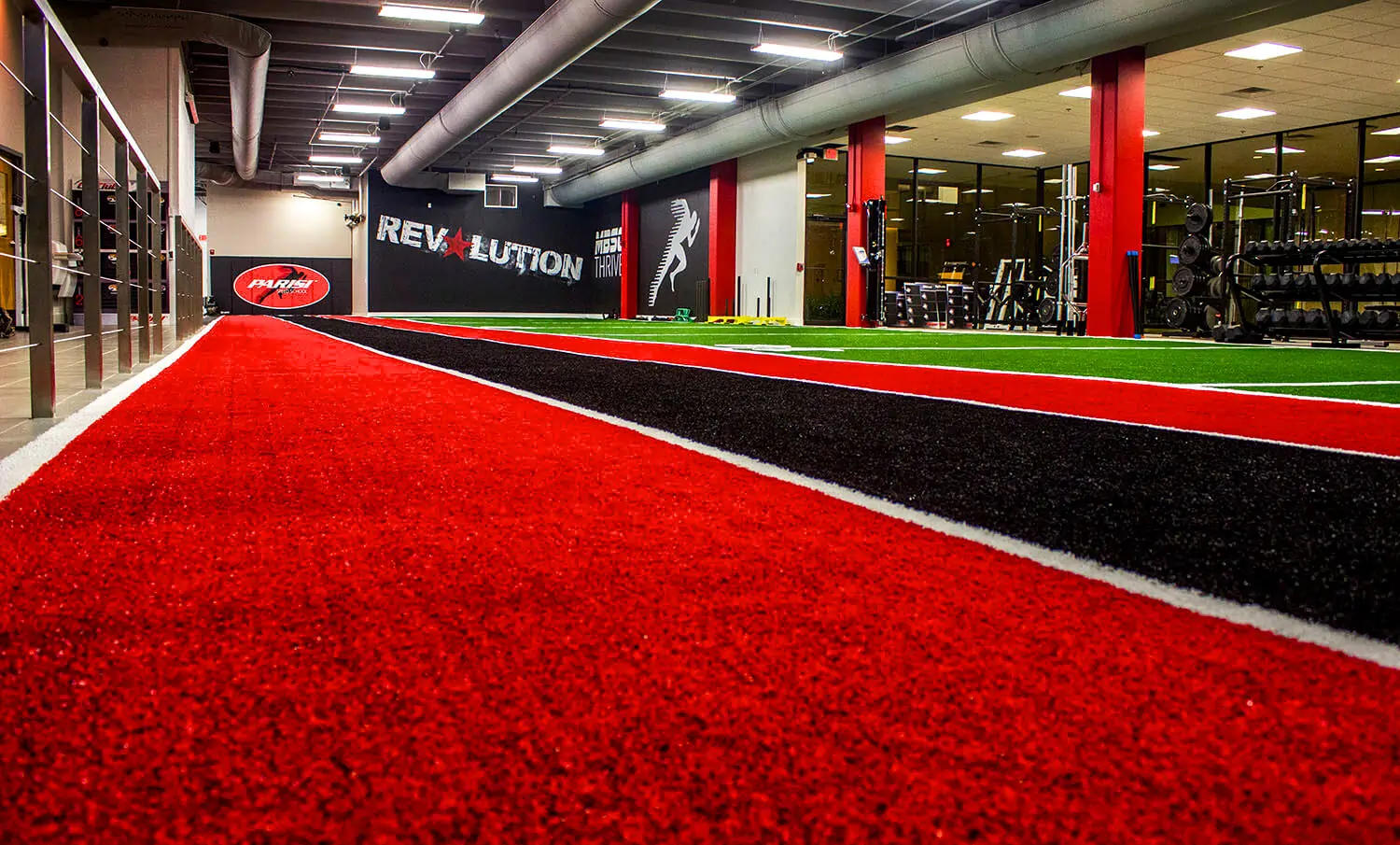 SYNLawn® Athletic Surfacing in Orlando, FL
The athletic surfaces of SYNLawn Orlando are designed with performance and security in mind. They create an environment for athletes of all ages and skill levels to improve their skills in indoor or outdoor settings, thanks to the resilient surface fibers with nonabrasive properties. SYNLawn Orlando sports turf has the highest safety standards for at-home use and is an infill that does not crumble, is environmentally safe, uses unique UV reflective technology to avoid fading, and has several other distinctive characteristics. We offer athletic turf suitable for a wide range of sporting activities, including the home gym, backyard batting cages, football fields, high-action lawns, multipurpose fields, and more.
Backyard Bocce Ball Court Installation
Orlando Bocce court systems deliver consistent and authentic performance without the need for mowing, watering, or fertilizing. Our bocce ball turf is specifically designed to allow for use year-round. They provide optimal drainage thanks to SuperDrain+ and offer a true ball roll with minimal bounce.
Synthetic Living Walls
Bring your home to life with an ultra-realistic, no-maintenance Orlando artificial living wall by VistaFolia®. Our vertical plant walls don't require trimming or pruning and conserve gallons of water without the need for a messy irrigation system. Vertical plant walls can be used as privacy screens and as sound insulation. Additionally, VistaFolia® artificial green walls utilize UV protection, so colors will stay vibrant and fresh for many years to come.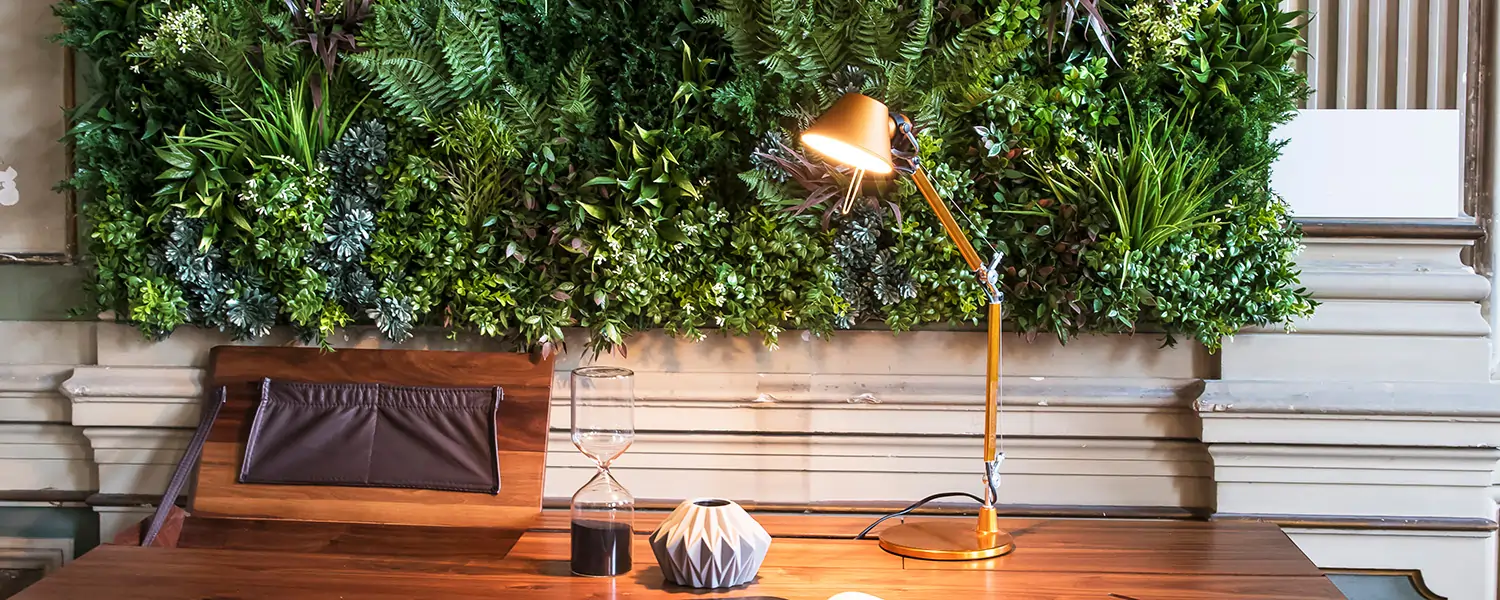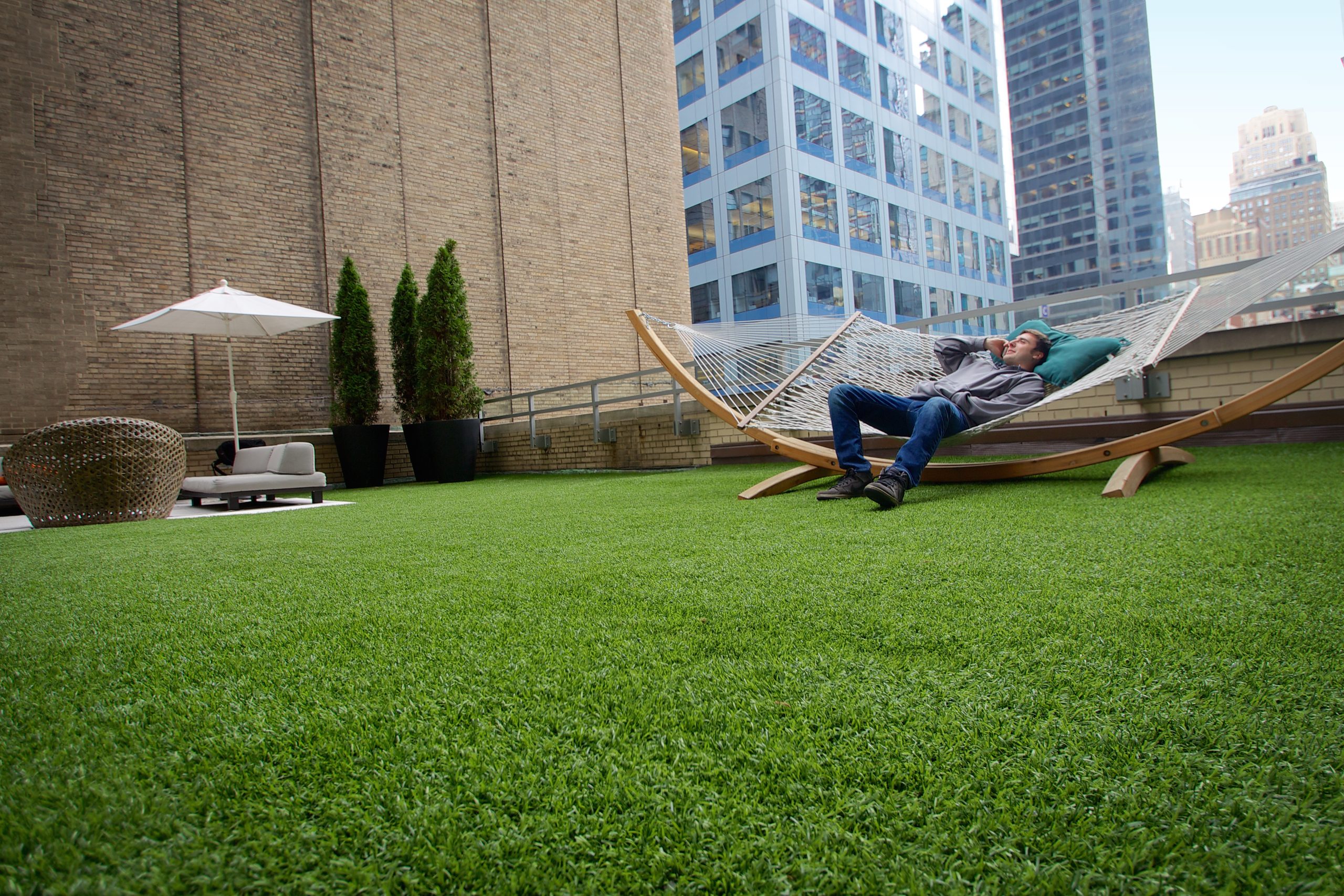 Roof, Deck, and Patio Grass Installation in Orlando, FL
Reclaim your underutilized space on your rooftop, deck, or patio and create your new favorite urban oasis. Increase your usable space while enhancing the area's appeal and comfort. SYNLawn artificial grass is the best option for your rooftop patio or lounge since it doesn't fade in the sun, has substantially lower surface temperatures, and is indisputably the most realistic and sophisticated turf on the market.
Monthly Payment Plans
At SYNLawn, we offer the highest quality artificial grass with payment plan options that make it easy for everyone to have a luxury lawn. If you are ready to get started planning your installation, contact us today so that we can provide you with a plan that will accommodate your budget! We are licensed, bonded, and insured.