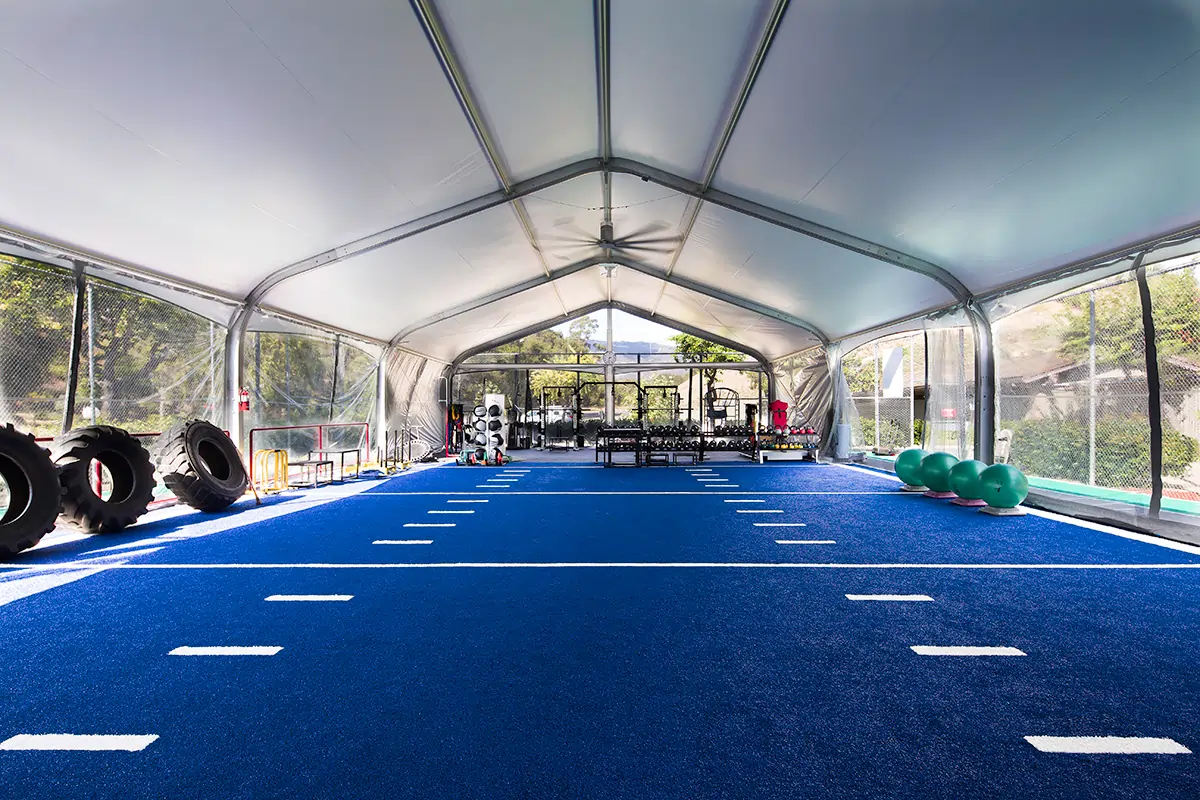 TONE ON TONE SYNTHETIC TURF PATTERNS AND DESIGNS are the next level of landscape design. This customization of our synthetic turf allows you to make a unique, stand-out, modern design statement. We can custom fabricate any design with accuracy and precision using any of our turf styles.
IDEAL FOR:
• Restaurants
• Hotels & Resorts
• Shopping Malls
• Salons
• Personal Residences
• High-traffic Common Areas
• LEED projects
• Airports
• Government Buildings
• Parking Garages
• Colleges, Schools & Day Care Facilities Wayfinding & Building Signage
• Event Areas
• Game Areas, Chess & Checkers
TONE ON TONE SYNTHETIC TURF
DESIGNS & PATTERNS
We work with landscape architects, designers, homeowners, and business owners to create a detailed mock-up of the space. We offer, free of cost, our in-house graphic designers who can help you develop or refine a look for your green space, showing your logo, corporate branding and/or graphics, etc. in a rendering that will simulate the final installation. Tweaks and adjustments can be made to the design at this stage before going into production.
The possibilities of design expression and branding are endless! IMAGINE the first impression your business or home will make with a custom synthetic turf pattern, design, or logo! Completely unique and show-stopping! Durable and requires zero maintenance. We can help you design and install your turf for a lawn space, playground, sports field, or even a giant wall mural (indoor or outdoor).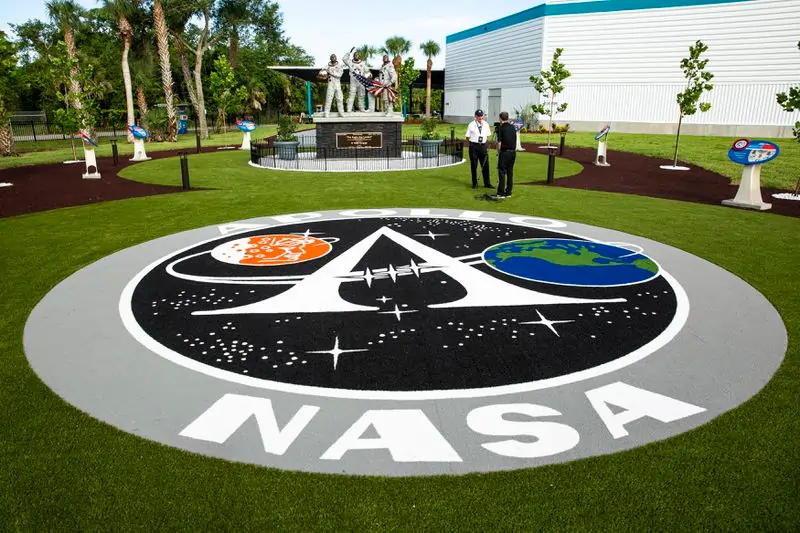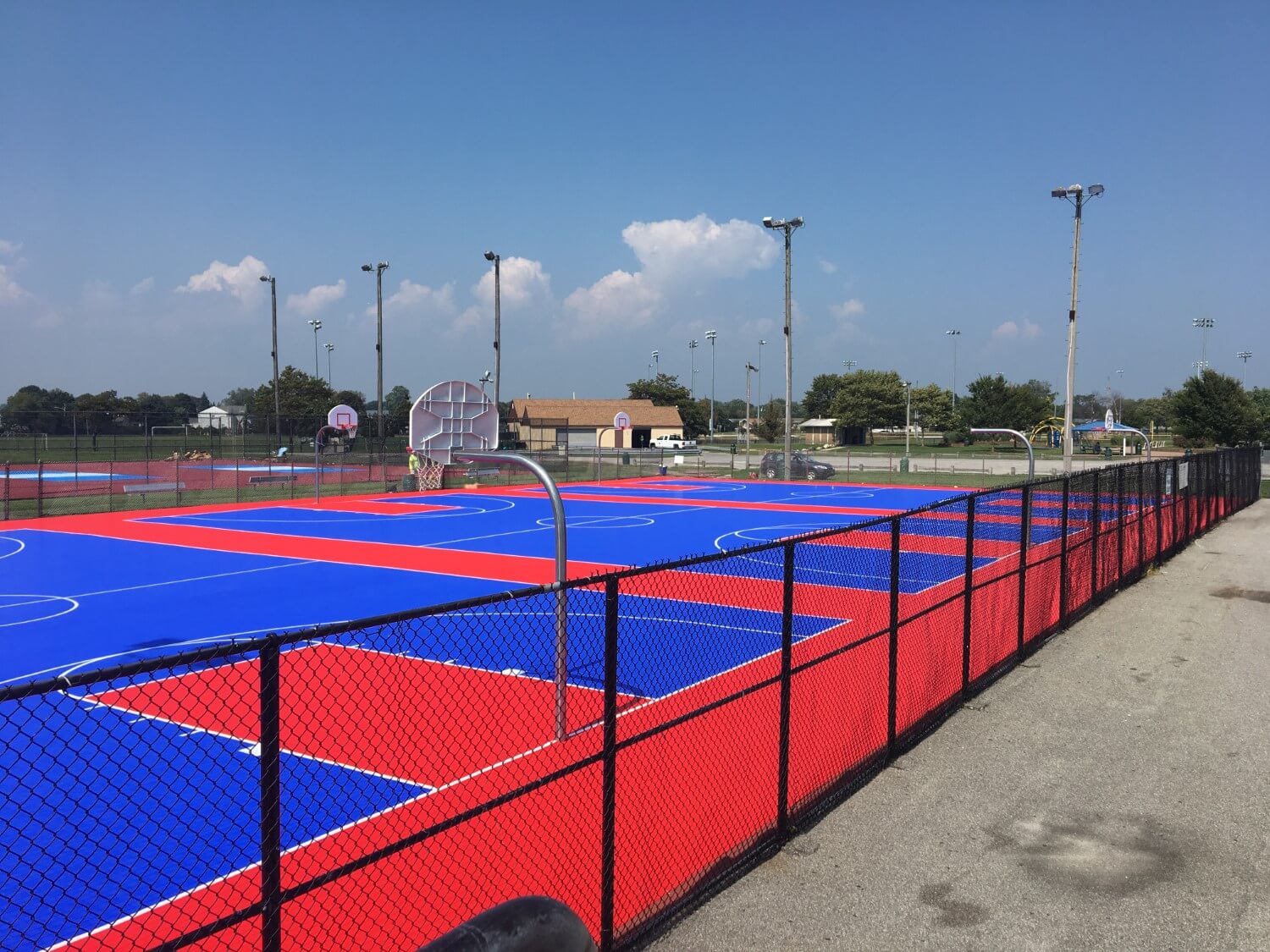 TONE ON TONE BEAUTY — Tone on tone is using different shades of the same color. In the synthetic turf world, this would mean different shades of green by combining 2 or more different synthetic turf colors, styles, or blade heights. We can also create patterns using other colors: Blue | White | Yellow | Gold (ask about Custom Colors)
EXCELLENT RESILIENCY AND DURABILITY — Dense thatch combined with polyethylene grass blades for excellent resiliency and support.
LASTING COLOR — UV stabilized yarns to resist fading from the sun. Bright color-fast yarns that stay bright
EIRONMENTALLY FRIENDLY BIO-BASED SYNTHETIC GRASS — SYNLawn artificial grass is made with a soy-based backing called EnviroLoc™ which uses soy-based polyol technology developed with support from the soybean checkoff. Based on UL third-party verification, soybean oil displaces 60 percent of the petroleum-based polyurethane in common artificial grass products.
SAFETY BUILT IN — ASTM E108 Class A Fire Rating, ASTM F1292, ASTM F1551, ASTM F1951
FULLY CUSTOMIZABLE — Fully customizable down to the smallest of details and intricacies of your pattern or design.
PROGRAMMABLE WATERJET — CNC computer programmable water jets are able to replicate any design into a precise synthetic turf master piece.
MADE IN U.S.A. — Extremely high quality products and design that we manufacture right here in America. We are right here when you need us with full support.
TEMPORARY INSTALL OPTIONS — Hook and loop velcro can be added allowing for temporary installations. Great for events or parties!
AGILITY, TRACK, SPORTS, LOGOS & GRAPHICS
IDEAL FOR: Gyms / Sports Fields / Agility Training / Cross-Fit / Workout Areas / Multi-Purpose Sports Fields
SPEED TURF™ LOW FRICTION AGILITY SURFACE
SpeedTurf™ by SYNLawn is ideal for strength and agility training, sled pulls, indoor shot-put/hammer training, cross-training, gym floors, weight-lifting areas, batting cages, soccer fields, and tennis courts. White lines are tufted into the turf, eliminating seams at critical stress points, which enables the turf to withstand rigorous foot traffic and wear. No infill for easy maintenance and cleanup. Five-millimeter padding absorbs impact energy.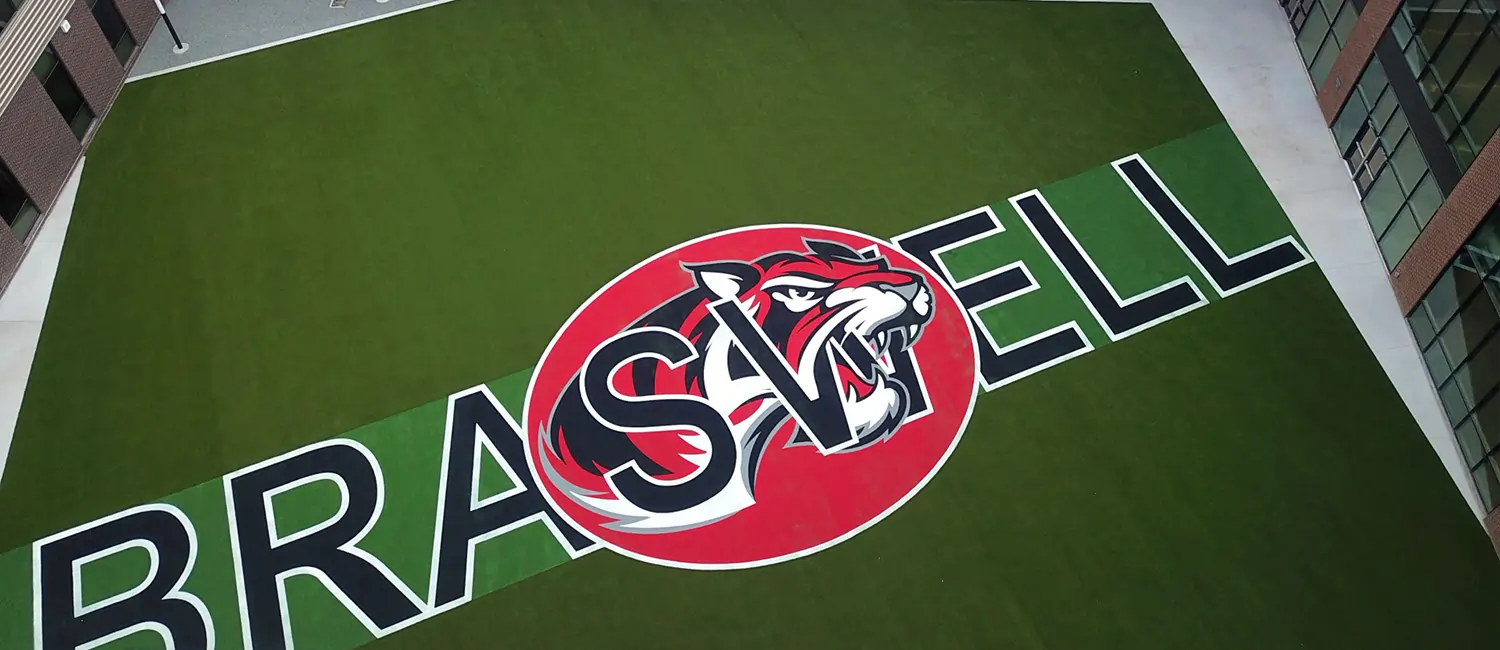 DESIGNS & PATTERNS TURF Products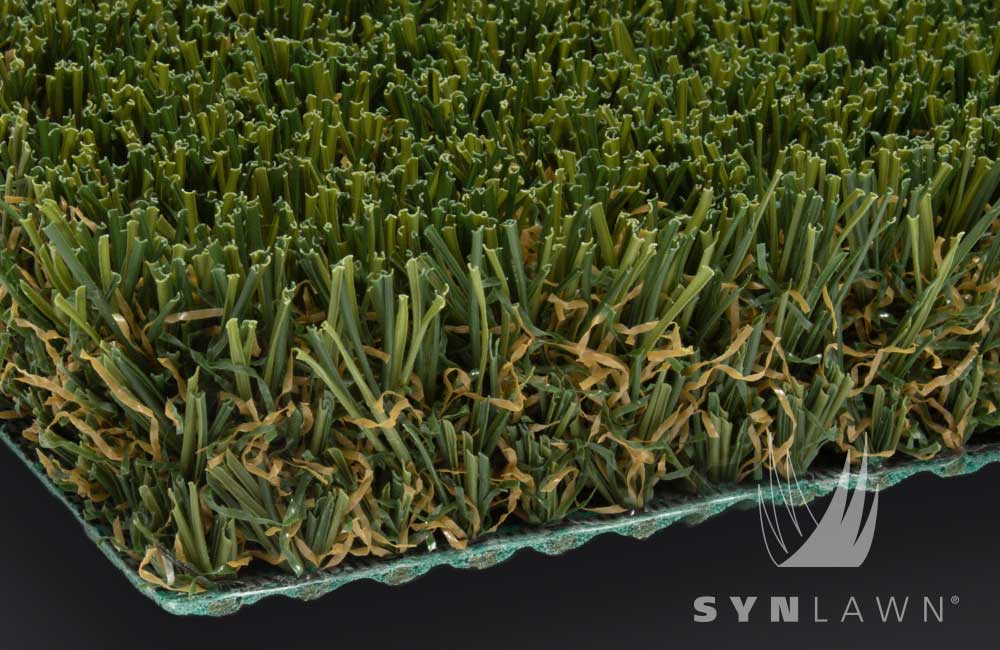 SYNTipede X43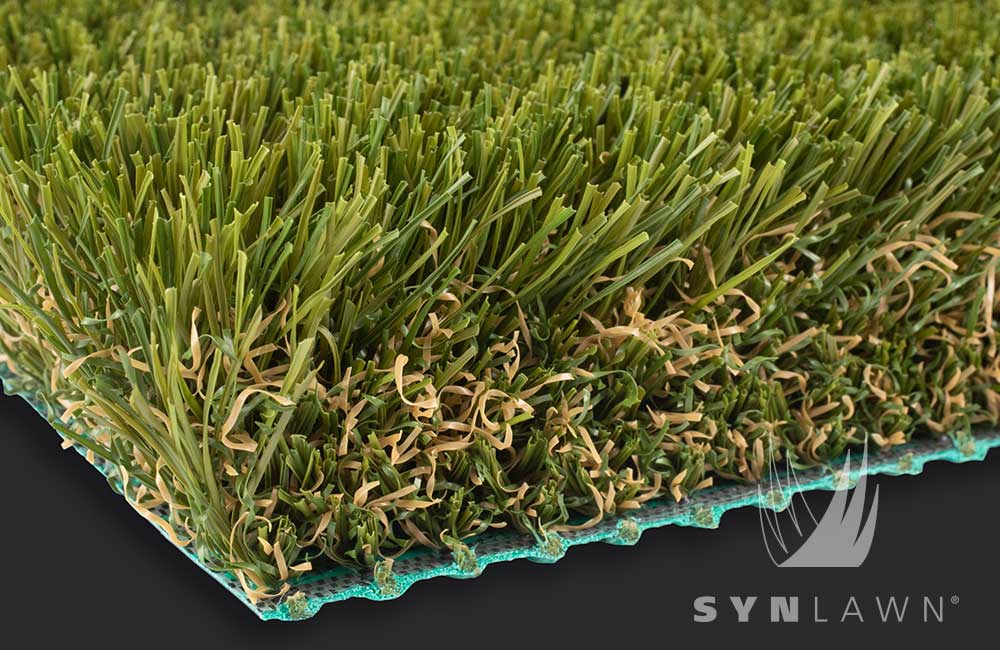 SYNAugustine X47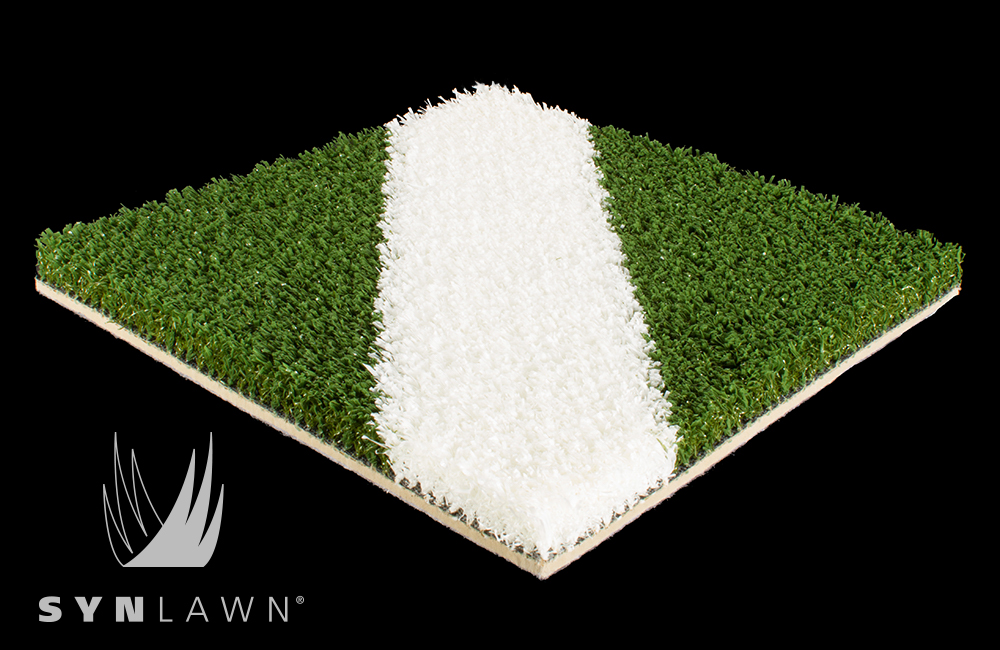 SpeedTurf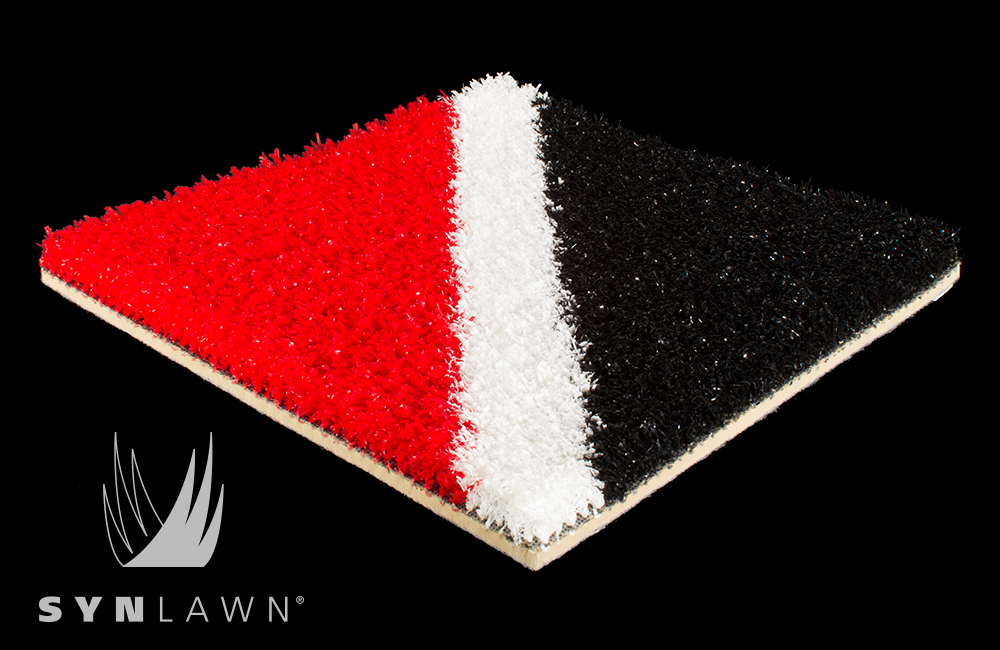 TrackTurf
View All Artificial Grass Products