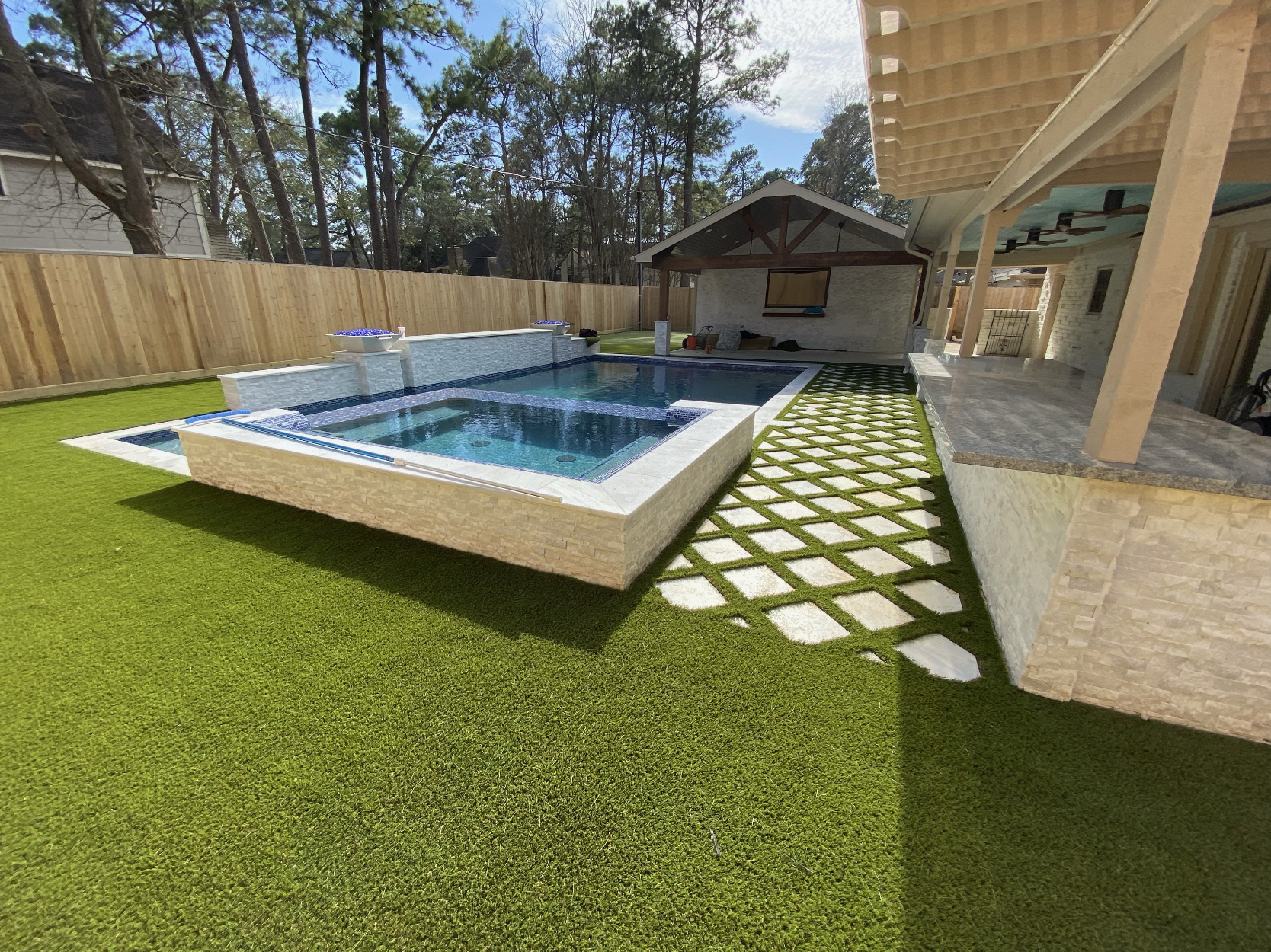 Orlando artificial grass is specifically created for commercial properties that experience heavy foot traffic. SYNLawn Orlando artificial turf is favored by business owners who do not have the time to spend on traditional maintenance to ensure their landscapes create the perfect impression. SYNLawn Orlando synthetic grass eliminates the need for mowing, watering, and reseeding and provides you with year-round beauty.
Professional Synthetic Turf Installation
SYNLawn prides itself on its attention to quality. For this reason, we understand that Orlando artificial turf is only as good as its meticulous installation. Our highly trained Orlando turf installers have the necessary skills to precisely integrate your luxury lawn into the existing features of your landscape. Poor installations lead to abnormal lawn patterns, bumps, seams, and expensive lawn repairs.
To avoid this, we start by smoothing out your surface to rid the area of rocks and other abrasive debris that can cause injuries and lawn inconsistencies. Next, we make certain that each panel is installed in the same direction to increase the realism of your Orlando artificial turf installation. To stop the grass from wrinkling and uprooting, we then fix the turf base, seams, and edges. From beginning to end, we ensure that every Orlando synthetic turf installation is flawlessly incorporated into your current environment to heighten the appearance of real grass.
The Safest Playground Turf Orlando Has to Offer
Orlando playground grass is the safest and cleanest playground surfacing available. Schools and playground designers choose SYNLawn because we independently test our playground turf to meet commercial standards. We offer IPEMA, ADA, and CSA-compliant surfaces that are slip-resistant and meet proper fall height attenuations. We are the first company to recognize the need for IPEMA-certified turf that prevents injuries and cushions the blow of falls up to 10 feet. In addition, our slip-resistant and non-abrasive playground turf systems are coated with Sanitized® antimicrobial that eliminates up to 99% of bacteria and inhibits mold and mildew growth.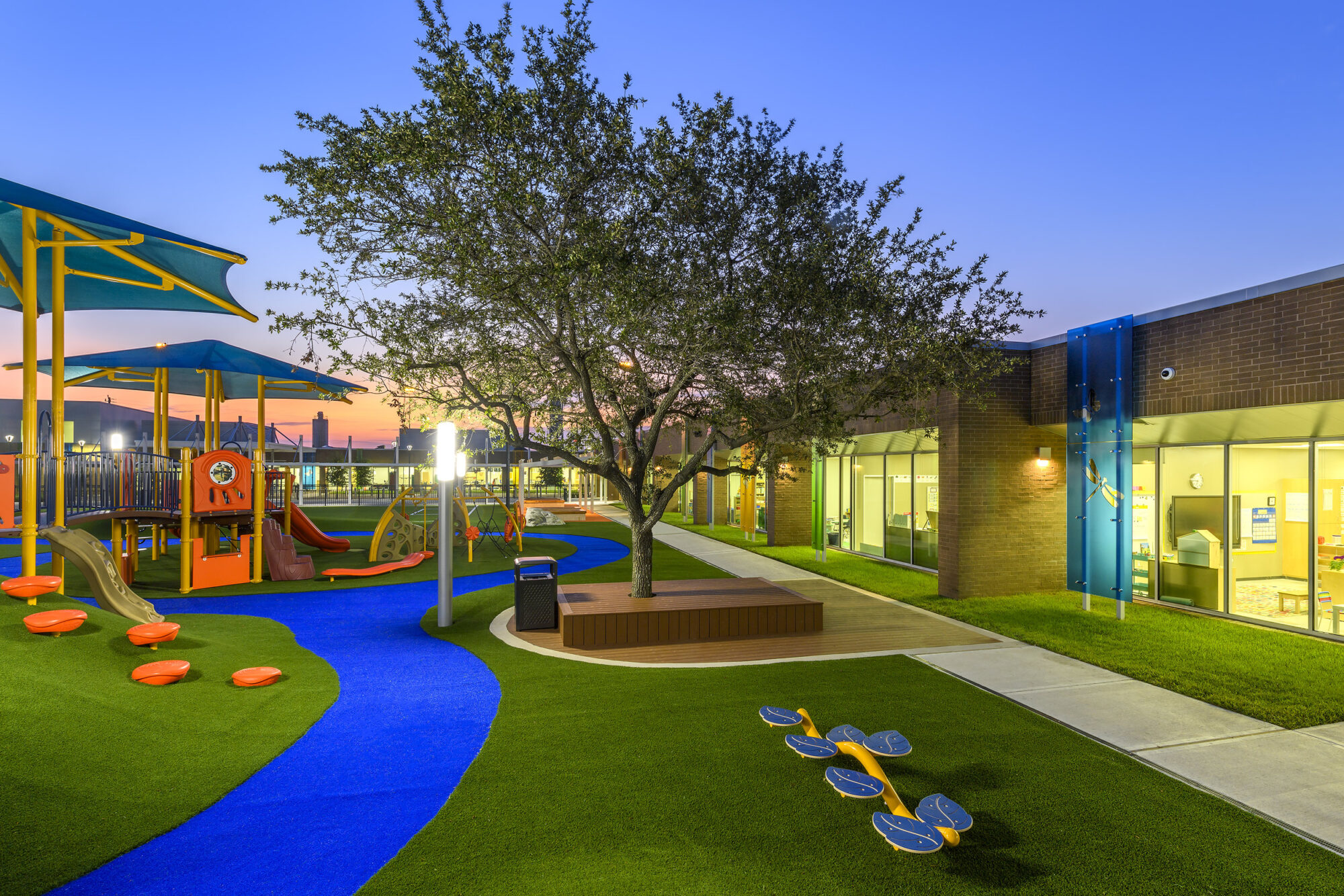 Professional Grade Orlando, FL Putting Green Turf
Orlando golf turf is manufactured in partnership with legendary golf coach Dave Pelz and utilizes the highest quality materials and precision to provide you with a PGA-caliber golfing experience. They are perfect for all ages and skill levels and can be customized with rough, fringe, and fairway surfaces, sand traps, LED cup lights, and more. We even have a portable option that can be easily stored and transported to provide you with convenient access to an authentic performing green. SYNLawn putting green turf can only be installed by GreenMaster™ certified technicians and lasts a lifetime with minimal maintenance.
Orlando, FL Pet Turf Systems
Your pet deserves odor-free and safe pet turf. SYNLawn, the industry's leading pet grass manufacturer, understands what's important for meeting the needs of both you and your pet. In line with our low-to-no-maintenance principle, Orlando pet grass is exceptionally easy to keep clean. In addition, the cutting-edge EnviroFill® infill, which is chemical-free and leadl-free, successfully removes pet stains, smells, and germs caused by ammonia. Our pet grass will also not shred, track dirt, or attract fleas, ticks, or other pests to your pet.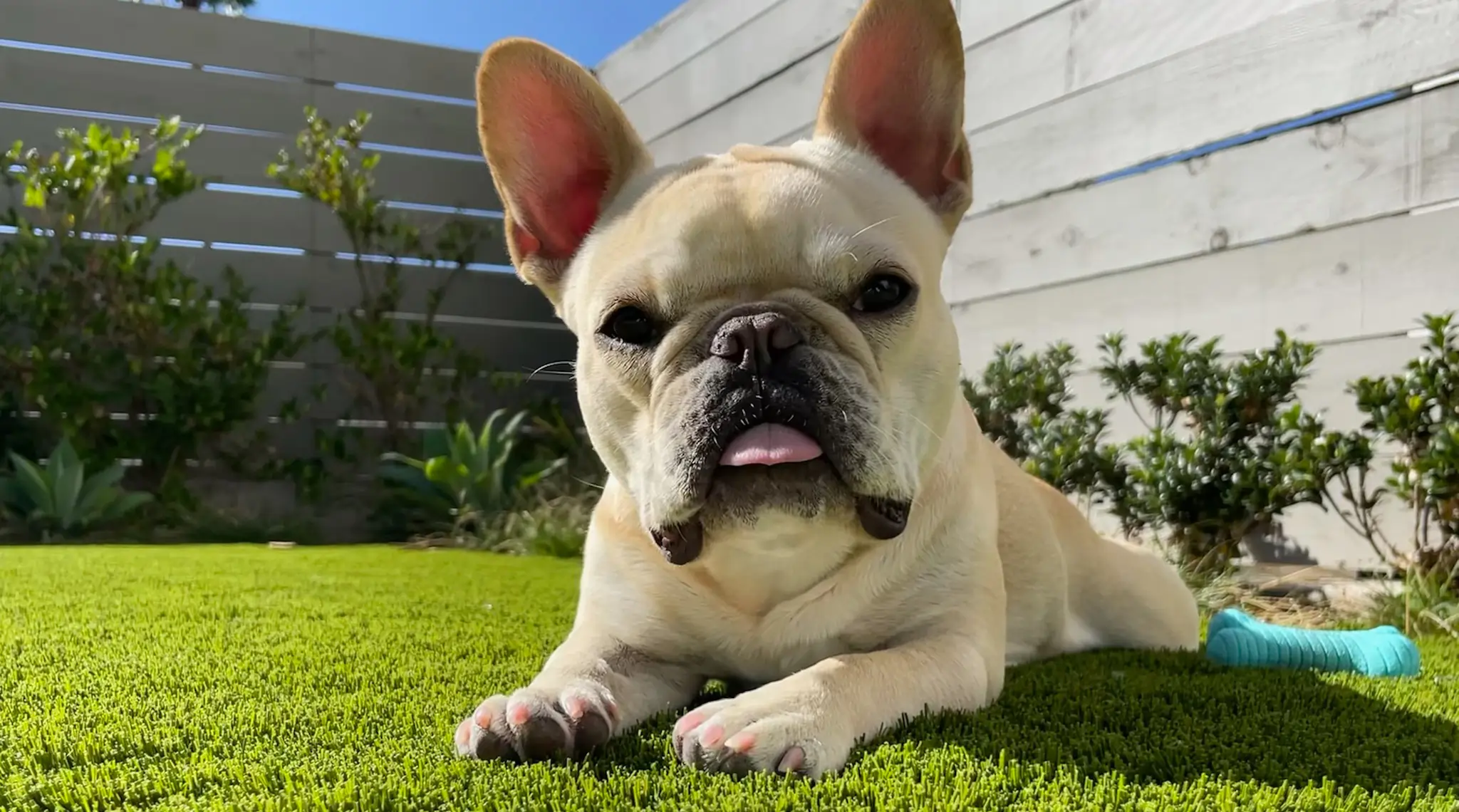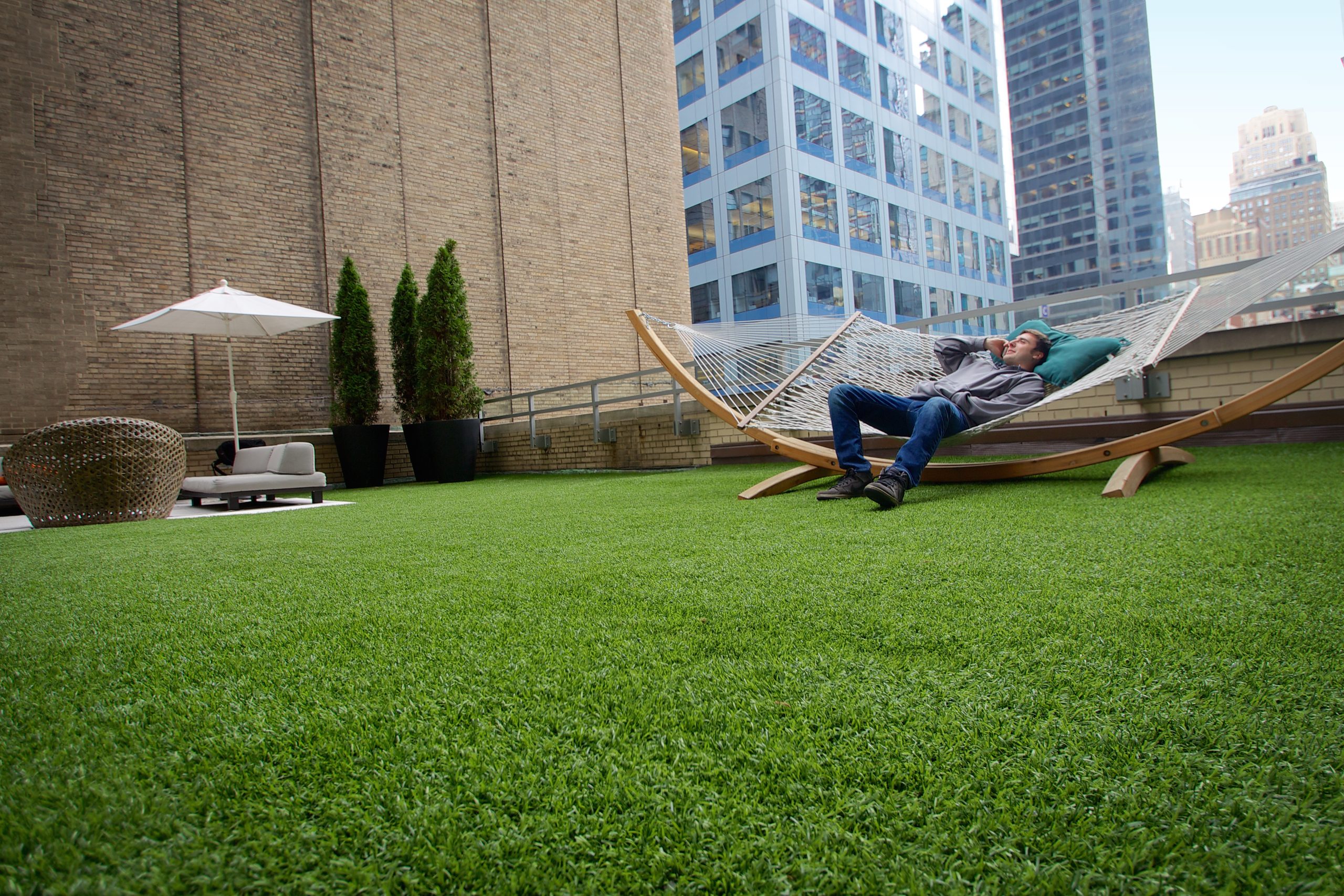 Bocce Ball Court Installation
With accurate ball roll, little bounce, adequate drainage, and minimal care requirements, SYNBocce was created to be the ideal surface for bocce ball courts. It is the perfect option for Bocce Courts of all play levels thanks to its remarkable stability and gorgeous aesthetics.
Rooftops, Decks, & Patios
SYNLawn is the ideal option if you have unutilized space on your rooftop, deck, or patio. The artificial turf on our rooftop is ASTM E-108 Class A fire-rated. This indicates that they have undergone fire testing and have been demonstrated to aid in slowing the spread of fire and giving first responders more time to reach the scene. Additionally, thanks to our UV-stabilized grass yarns, your landscape will always be vibrant and stunning and won't fade in the sun. Transform your bar, restaurant, or business into your customers' new favorite getaway.
Orlando Artificial Living Walls by VistaFolia®
SYNLawn now offers ultra-realistic artificial living walls by VistaFolia®. Their synthetic ivies and foliage feature a unique 3-panel structure that can be altered with color and texture boxes to make your design true to you. Perfect for both interior and exterior designs, synthetic plant walls increase your property, sound insulation, and privacy. Artificial foliage is nearly maintenance-free, allowing you to enjoy the appearance of real plants without the trouble of maintenance or high irrigation costs. Additionally, it has been proven that having plants in the office will help create a calmer atmosphere and boost productivity.
Monthly Payment Plans
SYNLawn offers the highest quality artificial grass at the most affordable price, with options for payment plans available. If you are looking to outfit your commercial property with Orlando artificial turf, call us today to learn more about our commercial financing options.